Support
PROTECTING OUR SERVERS
For security purposes, during initial registration you will be asked to enter a "CAPTCHA" security task to protect our servers from computer hackers.
The POP UP WINDOW during initial registration will look as follows: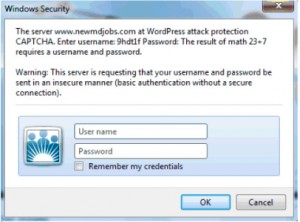 Post a job or resume as easy as 1-2-3!
1) Create an account at www.newMDjobs.com
2) Log in with your username and password
3) Post a job or resume for free from the home page
NO CREDIT CARD WILL BE REQUESTED!
How do I relist an expiring job?
1) Log into your account at www.newMDjobs.com with your username and password
2) Select "My dashboard" from top right corner
3) In dashboard, select "ended/expired" jobs
Under "actions" on the right side, select "relist"
**If you job hasn't expired yet then you can "end" by selecting "live" jobs and then "relist"